DOM-L0007 New Media Doctoral Seminar
Responsible  teacher: Prof. Lily Díaz-Kommonen
The Media Lab seminar meets once a month on Thursdays, from 16:30 – 19:30.
First meeting for the fall semester 2020 takes place in Zoom on the 17th of September
Note: exceptions in dates/times may occur, see the updated info in the schedule below.
Workload: 3-6 credits each academic year. We meet a minimum of once a month for 3 hours.  Participation in the seminar is required until thesis manuscript is ready for submission.
Learning outcomes: The objective of the seminar is to develop discussion and debate regarding the diverse aspects of the new media (and design) and it role in society at the local national level as well as within a global and international context. Student present their doctoral research, conference presentations, and essays. An opponent is assigned for each presentation that can focus on the current state of the candidate's work and which can include data gathering techniques, theory, methods, and envisioned conclusions.
In addition to the regular monthly meetings, complementary workshops, lectures, seminars and doctoral schools are offered on relevant topics. In the past these have included Memory, The Perceptive Body, and Archiving the New Media. In the summer of 2016 the topic of the doctoral school was Interpretation, Narrative and Identity. For the year 2017, the summer doctoral school was under the topic Event-driven Culture: Case Study the Visit. See here.
Assessment Methods and Criteria: Attendance and active participation are required. Students are required to prepare their own presentations and actively participate in discussions and reviews.
Study Material: New Media Doctoral Seminar is a forum where the diversity of disciplines and interests that make up the postgraduate research community in the Media Lab are brought together for a discussion. The seminar meets 8 times per academic year. For each session a selected doctoral candidate (and/or an invited presenter) makes a 1-hour long presentation of his or her work. Each presentation is followed by a debate with an opponent, with the professor, and with the audience. A Critical Art and Design practices perspective is emphasized.
The themes vary in every session according to the background and the work of the presenters. Presentations about special topics by invited guests and speakers sometimes augment the sessions.
Evaluation: Pass/Fail
Registration: WebOodi, students are required to register their participation in the seminar in Oodi, The course is listed as, DOM-L0007, New Media Doctoral Seminar.
Language of Instruction: English.
---
Meeting dates for fall 2020.
In the fall of 2020 the sessions are arranged remotely
24.09.20, at 16.30-19.30, Zoom
Massimo Menichinelli
Guest speaker: TBA
15.10.20, at 16.30-19.30, Zoom
Andrew Paterson
Guest speaker: TBA
19.11.20, at 16.30-19.30, Zoom
Yrjö Tuunanen
Guest speaker: TBA
10.12.20, at 16.30-19.30, Zoom
Emmi Kaila / Little Christmas party!
Guest speaker: TBA
Meeting dates for spring 2021.
15.01.2021
25.02.2021
18.03.2021
29.04.2021
---
New Media / Doctoral Seminar (DOM-L0007)
Welcome to the second New Media Doctoral Seminar of the semester.
Presentations are open to everyone!
Join us in Zoom:
Thursday // 15.10.2020 // 16:30-19:30
https://aalto.zoom.us/j/68065435302
Mediated by Professor Lily Diaz-Kommonen we will have two fascinating presentations + Q&A discussion after the presentations.
Presentations by:
Andrew Gryf Paterson (Doctoral Candidate / Aalto University / Department of Media /  School of Arts, Design and Architecture)
Vytautas Michelkevičius (Curator, researcher and associate professor. Head of Photography and Media Art Department and Doctoral Programme in Fine Arts in Vilnius Academy of Arts)
________________________________________________________________________________________________
Andrew Gryf Paterson (Doctoral Candidate / Aalto University / Department of Media /  School of Arts, Design and Architecture)
Autoarchaeologies / of an artist-organiser
(doing fieldwork) in Finland and Latvia.
Abstract
As we live our lives in environments which are increasingly digitised—pervasively recorded in databases and archival systems, with each social exchange and encounter—the more concerns exist about personal data, metadata, and the digital shadow or footprint that we leave behind in our mobilities using mobile devices. How to make sense of and re-present activities and experiences— that have happened as open-ended events and processes in multiple contexts—over time? How do seemingly disparate activities or agencies relate to each other? How do past, present and future practices relate to each other in timelines? What do gaps reveal within our personal data archaeological record, and the stories we make? How does linear-temporal objectification of lived experience and work relate to non-linear foldings and relationships of what I—and we—organise, research, create, make and do?
This article-based doctoral dissertation develops a particular practice-based methodology, named here as autoarchaeologies, to reflect upon the author's 'artist-organiser' practice over an extended durational period of 2002-2020, mostly in Finland and Latvia, with particular focus on the later decade. There are 5 roles of 'Artist as'.. -organiser, -researcher, -archivist, -archaeologist and -activist which are presented as interweaving into a hybrid arts method. Each of these roles are elaborated with reference to practice-based inspiration or literature. The author presents themselves as a researcher with an autoethnographic 'artistic fieldwork' approach to reflecting and contextualising hybrid arts in the social process and environment of its development, which includes media arts festivals & network culture scenes in North-East Europe. However, innovatively, the methodological perspective is to combine perspectives and data-recording methods from traditional and contemporary archaeologies 'of the recent contemporary past', which address the data records we are leaving in databases as we live, work, and travel in the contemporary world.
Early inspiration in the research process extended earlier augmented reality research using stratigraphy as an authoring metaphor, which then morphed into explorations of metadata and context with the emerging mobile media interfaces and concepts, such as locative media, in the early-mid 2000s. Participatory arts, design and online platforms have influenced a non-mediated, post-media perspective, and led towards a mix of meta-data coding, printing and mapping large-scale diagrams of the author's Curriculum vitae. Additional hand-drawn lines were added with the imagination of recovering a literally-personal touch to the mass of objectified and abstract data  (2011a).
Each of the 4 single-author case articles (2011b, 2013a, 2016, 2020) offer a different way to reflect and narrate the process that the author has been involved in over shorter or longer time periods. Each have their own loci, context, and stories, but are heterogeneous to each other, which—with the exception of author centred in narrative each in reflection—need their own meta-narrative. Hence, the ambition of the stratigraphs. However, as the thesis comes to it's conclusion, there are still subjectivities and externalities that typically are left out from the narrative. It is this very personal data and perspective which the author tries to face up to at the end of the process as an outcome, to move onwards, still outgoing.
In the context of increased meta-data-augmented documentation of practices and everyday life, via ubiquitous mobile computing and online publishing platforms, there is arguably an increasing amount of personal (small or big) data to interpret and analysis. Critical activist-scholars are increasingly concerned with the age of surveillance capitalism, data-(self-)colonisation. As a contribution to this field, this thesis chimes with the multitudes of data available about our own and others past activities, and the need to develop interpretative tools independent of corporate online platforms. It argues alongside prominent contemporary archaeological theorists that we can all (potentially) be archaeologists and narrators of our own personal data. This author joins the argument that we urgently need ways to take back control of our personal data on our own terms, and find ways to de-colonise ourself from platform capitalism. It offers a slow research, long-overview and personal approach, via practice-based research, of self-determination in how we can tell about our past, but also the potential freedom to share our lives in present and future societies.
Articles included within thesis
#1  Paterson, A. G. (2011a). Stratigraphical recall: An auto-archaeological interpretation for artistic fieldwork, In Lily Diaz (ed.), Special issue of Journal of Visual Arts Practices, Vol. 10 # 1, ISSN 1470-2029. Bristol: Intellect Ltd. https://doi.org/10.1386/jvap.10.1.51_1
#2  Paterson, A. G. (2020). 'Kitchen labs: Spilling one's guts / Deep fry together'. Accepted September 2020 as full paper to 'Art of Research' Symposium, Helsinki, 3-4.12.2020.  https://artofresearch2020.aalto.fi/
#3  Paterson, A. G. (2016). Reflections on soil future(s), present(s) and past(s), In Rasa Smite, Armin Medosch, Kerstin Mey, Raitis Smits (eds.), Acoustic Space #15: Open fields, Peer-reviewed Journal for Transdisciplinary Research on Art, Science, Technology and Society, Riga-Liepaja: RIXC-MPLab, 2016. Accessible from: https://archive.org/details/agryfp-2015-soil-presents-pasts-futures
#4  Paterson, A. G. (2013a). Mountain crowberries: Foraging and measuring knowledge or experience, In Laura Beloff, Erich Berger & Terike Haapoja (eds.), Field_Notes: Field and Laboratory as Sites for Art&Science Practices , Helsinki: Finnish Bioart Society, 2013. Accessible from: http://bioartsociety.fi/book/Field_Notes-From_Landscape_To_Laboratory-2013.pdf
#5  Paterson, A. G. (2011b). From a pull-down screen, fold-up chairs, a laptop and a projector: The development of Clip Kino screenings, workshops and roles in Finland, In Geert Lovink & Rachel Somers Miles (eds.), Video Vortex Reader II: Moving images beyond YouTube, Amsterdam: Institute of Network Cultures, 2011. p.81-94. Accessible from: http://networkcultures.org/videovortex/vv-reader/
Additional Reference links
• Presentation in the 'Creative Disruption in Archaeological Theory and Practice' track within 2018 Computer Applications and Quantitative Methods in Archaeology (CAA) international conference, 19-23.3.2018, at University of Tübingen, Germany. 'Towards Autarchaeological Archiving' [EN]: https://archive.org/details/agryfp-2018-towards-autoarchaeological-archiving
• Presentation at National Centre for Contemporary Arts (NCCA) Kaliningrad, Russia, with title 'Artistic Fieldwork in Finland and Latvia' [EN/RU]: https://archive.org/details/agryfp-2013-artistic-fieldwork-in-finland-latvia-ncca-kaliningrad
Bio
'Artist-organiser', cultural producer, educator and independent researcher. Specialises in developing and leading inter- and trans- disciplinary projects exploring connections between art, digital culture and science, cultural activism, ecological and sustainability movements, cultural heritage and collaborative networks. Originally from Scotland, Andrew has been most active in the past decades in Helsinki, Finland, aswell as Latvia and the Baltic Sea region, in particular. He works across the fields of media/ network/ environmental arts and activism, pursuing a participatory practice through workshops, performative events, & storytelling.
His main involvement of recent years has been with memembers of Pixelache Helsinki node of Pixelache Network. From early 2011 until end of 2014, he was coordinator and facilitator of the 'Pixelversity' around-the-year informal educational programme for Pixelache [http://pixelache.ac]. Within Pixelache context, he was most recently involved in the collaborative work-group project 'Ferment Lab' (2015-2018) and BioSignals (2018-2020). Over the longer period since 2003, his experience, reflections and findings have been written as articles in various international cultural publications, journals, presented in inter and trans-disciplinary festivals.
He is currently completing a long-term Doctor of Arts candidacy at Aalto University School of Art and Design, Media Department, with working thesis titled "Autoarchaeologies". Paterson already holds a multi-disciplinary education, with a BA(Hons) Fine Arts degree from Glasgow School of Art (1997), and a MSc degree in Computer-Aided Graphical Technology Applications from University of Teesside (2001).
Download abstract, table of contents & bibliography 
________________________________________________________________________________________________
Vytautas Michelkevičius (Curator, researcher and associate professor. Head of Photography and Media Art Department and Doctoral Programme in Fine Arts in Vilnius Academy of Arts)
"Atlas of Diagrammatic Imagination" (2019): How Can Maps Transfer Knowledge in Artistic Research"
Abstract
How does a diagram differ from a text? What are the pros and cons of diagrams when compared to text? Can a map be a research component, an artwork, and a scientific means of communication, all at the same time? How do diagrams mediate between different cognitive systems? How can diagrams convey bodily experiences and gestures? How do they facilitate education? These are only few questions that delineate a general research territory where the book authors' imaginations overlap.
Even though cartographic references play an important role, many of the maps presented and discussed in this atlas go beyond the geographical notion of map, and they often bear no reference to either a location or its representation. They may involve multilayered diagrams, trajectories of a freely moving body or a hand, visual signs of hesitancy, tools of material or visual thinking, charts of tacit knowledge, notations of sensual data, or the models of research hypotheses or findings.
This research is also a response to the times we live in. In the face of ever-increasing information flows and the challenges of big data processing and rendition, a linear text is not always the most suggestive form of communication. Meanwhile in maps, within a single plane, we can operate with multiple layers of knowledge, and use different means of expression in order to discover unexpected links.
And yet, in the context of our lifestyles as driven by ubiquitous touchscreens, this atlas might appear as a capricious act of dissent.  We call our readers and users to slow down, get comfortable, and immerse or even lose themselves in the essays, diagrams, and fold-out maps.
"Atlas of Diagrammatic Imagination: Maps in Research, Art and Education", Lina Michelkevičė & Vytautas Michelkevičius (eds.), Vilnius Academy of Arts Press, 2019
Bio
Dr. Vytautas Michelkevičius (Vilnius, LT) is a curator, writer and researcher whose focus was gradually shifting from photography in expanded field to media art & theory and lately to artistic research in academia and beyond. He is teaching art practice & theory BA, MA and DA/PhD students in Vilnius Academy of Arts and served as artistic director of Nida Art Colony (2010-2019). Since 2019 he is the head of Photography and Media Art Department and Doctoral Programme in Fine Arts in the same academy. He has curated numerous symposiums and exhibitions, among them Lithuanian Pavilion in Venice Biennale. He has edited and authored more than 10 books on art, media and residencies.
https://vilnius.academia.edu/VytautasMichelkevicius
---
New Media / Doctoral Seminar (DOM-L0007)
Welcome to the first New Media Doctoral Seminar of the semester!
Thursday // 24.09.2020
16:30-20:00
Join us in Zoom
https://aalto.zoom.us/j/61323477009
We start by having a catch up with the M'Labbers between 16:30-17:00
The presentations are OPEN TO EVERYONE and will start at 17:00
////////////////////////////////////////////////////////////////////////////////////////////////////////
Mediated by Professor Lily Diaz-Kommonen we will have two great presentations + Q&A discussion after the presentations!
Massimo Menichinelli (Doctoral Candidate / Aalto University / School of Arts, Design and Architecture)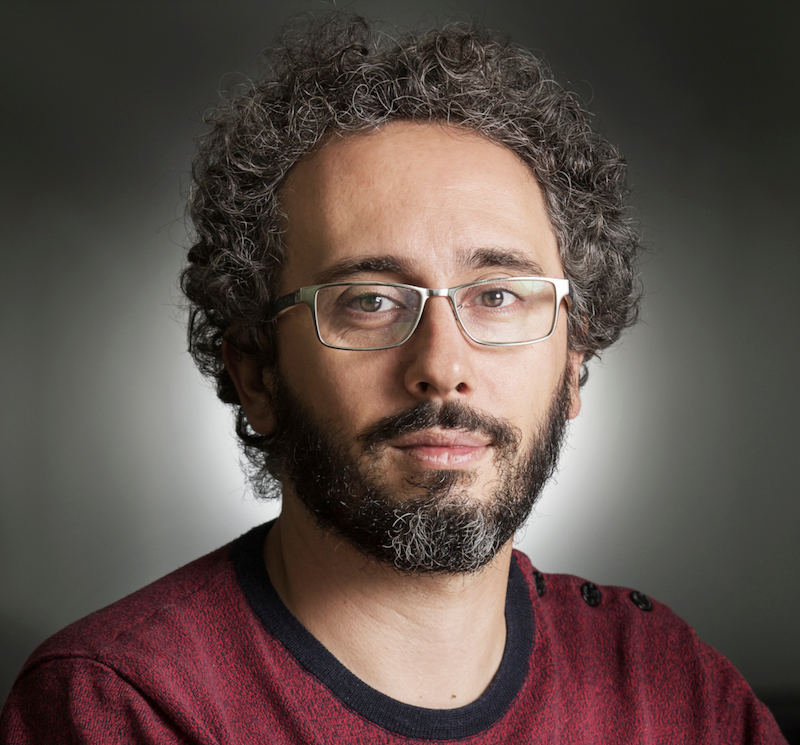 Open and collaborative design processes. Meta-Design, ontologies and platforms within the Maker Movement
ABSTRACT
The emergence of the Maker Movement has taken place in the context of a design practice and research that is now open, peer-to-peer, diffuse, distributed, decentralized; activity-based; meta-designed; ontologically-defined; locally-bounded but globally-networked and community-centered. For many years the author participated and worked in the Maker Movement, with a special focus on its usage of digital platforms and digital fabrication tools for collaboratively designing and manufacturing digital and physical artifacts as Open Design projects. The author's main focus in practice and research as a meta-designer was in understanding how can participants in distributed systems collaboratively work together through tools and platforms for the designing and managing of collaborative processes. The main research question of this dissertation is: How can we support and integrate the research and practice of meta-designers in analyzing, designing and sharing open and collaborative design and making processes within open, peer-to-peer and distributed systems?
The focus evolved and changed with three main phases: from facilitating collaborative design processes with 1) guidelines for a generic design approach, process and tools, to the use of 2) design tools and workshops that encode the methodology to developing 3) a digital ontology and the related digital platform. In the latter, the ontology for describing, documenting, sharing and designing collaborative design processes was developed as part of a broader conceptual framework, OpenMetaDesign, that builds the ontology on top of concepts describing design processes, and encodes it in a digital platform. The role of the ontology is to support the practice and research with a Research through Design approach that works not just on understanding the practice but also informing it, navigating it and continuously redesigning it. This dissertation is an exploration of the possible role, practice and profile of meta-designers that work in facilitating distributed, open and collaborative design and making processes in the Maker Movement. As a result, it provides insights on the practice and artifacts of the author and also a strategy and tools for applying the same exploration to other meta-designers. Following a Research through Design framework for bridging practice and research, the dissertation redefines Meta-Design in the Maker Movement as the design of digital ontologies of design processes as design material. Ultimately, the practice of designing a Metadata Ontology for Ontological Design through the design of bits (digital environments) and atoms (physical artifacts) with and for Open, Peer-to-Peer, Diffuse, Distributed and Decentralized Systems. Finally, it redefines meta-designers as designers, facilitators, participants, developers and researchers embedded in social networks that define their activities, profiles and boundaries for the ontologies they design.
BIO
Massimo Menichinelli is a designer and researcher who works on open, collaborative, and co-design projects and the systems that enable them since 2005. Massimo has published several books and scientific articles about Fab Labs, the Maker movement, Open Design and collaborative design processes; furthermore, he has given lectures and workshops in various countries including Italy, Spain, Finland, Germany, United Kingdom, Mexico, Colombia, South Korea and Singapore. He worked on the development of several Fab Labs including the Aalto Fab Lab (Helsinki), the MUSE Fab Lab (Trento) and Opendot (Milan), and has facilitated more while working as a Director at Make In Italy Italian Fablab & Makers CDB Foundation where he researched and facilitated Fab Labs and Makers in Italy. He lectured on Digital Fabrication and Open Design at Aalto University, SUPSI (Lugano) and at the Fab Academy edition at WeMake and Opendot (Milan). He also worked as a project manager for research projects at IAAC | Fab City Research Lab / Fab Lab Barcelona, especially in the MAKE-IT, SISCODE and DSISCALE Horizon 2020 European projects, as coordinator of the DDMP – Distributed Design Market Platform project of Creative Europe and as project manager of Fablabs.io, the official and open source platform for the global Fab Lab Network. He currently is Research Fellow at RMIT University – Royal Melbourne Institute of Technology, in its European Hub in Barcelona, managing the Horizon 2020 MSCA-RISE project OpenInnoTrain.
////////////////////////////////////////////////////////////////////////////////////////////////////////
André Rocha(Adjunct Professor at the Higher School of Education from the Polytechnic of Lisbon)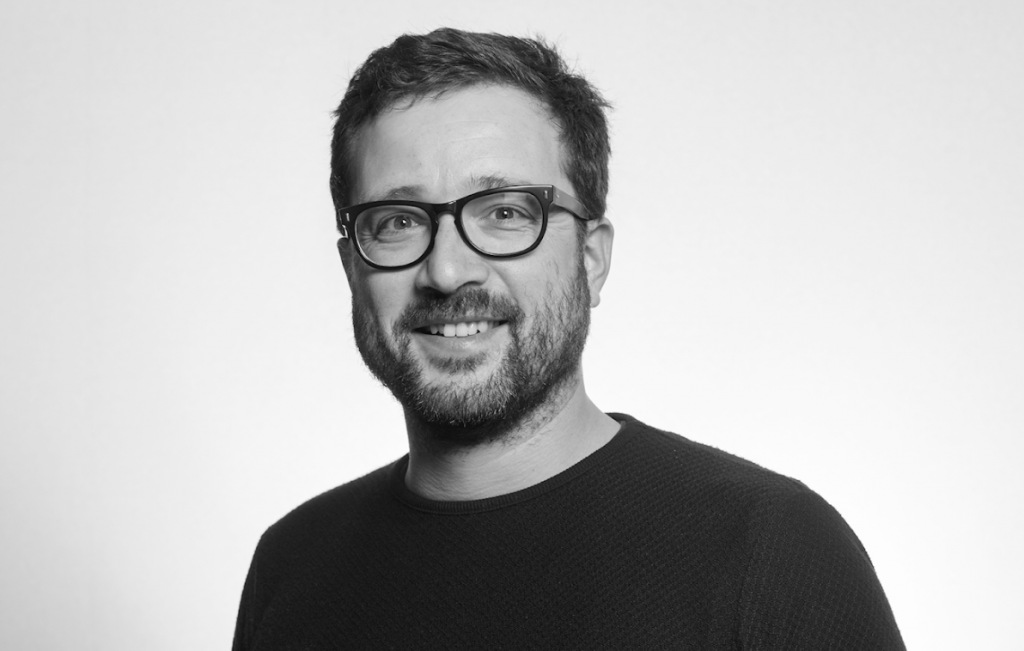 ABSTRACT
GROUU is a Research through Design process aimed at understanding the role of Tacit Knowledge (TK) in an Open Source Agriculture ecosystem. To do so, different iterations of the same system – GROUU – will be introduced to different real agricultural contexts and communities.
‌GROUU is also an Open Source modular system formed by a set of sensors and actuators. GROUU automates some agricultural tasks, like fertilizing and watering, to optimize it by recognizing success patterns from Sensor and User-Generated Data. Optimization is directly related to the amount and diversity of data and users.
This Research project explores the hypothetical formation of Digitized TK through a diverse implementation of Open Source Agriculture, and by assuming that some of the sensor data recorded throughout the process is formed by practical actions of the Farmer over its surrounding environment (the farm) and therefore by TK.
The project is divided into three stages:
The first focuses on GROUU's adoption by diverse Users and tries to understand it by testing different dissemination strategies.
Then, it will address the engagement of users in the design process. Open Source is fundamental, but what about the engagement of the actual Users: Apart from Makers and motivated designers, how can Farmers and Farming communities engage in developing Open Agriculture?
The last step is about the possible implications and applications of TK in Open Agriculture:
On a technical level, to digitize and integrate it into Open Source Agriculture.
On a design level, to generate new Open Data streams between different agricultural contexts and communities:
Can Agricultural TK become Open Agricultural Knowledge? So, therefore, a Common?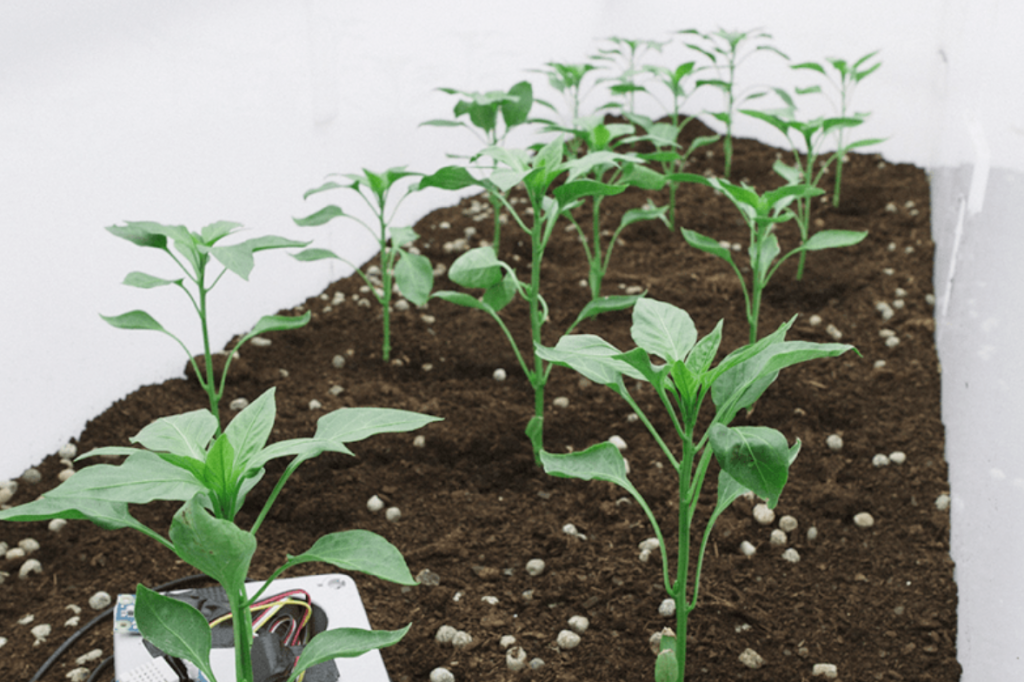 Bio
André Rocha is Adjunct Professor at the Higher School of Education from the Polytechnic of Lisbon.
André ran his own design office (EVOL/LEVO) between 2003 and 2017 when he decided to dive into full-time design education and research.As a senior designer, André has the privilege of working in a wide variety of contexts.This mixture turned him into a maker, enchanted by creative and productive processes.His research also tries to blend these, by continually looking at expanding design into/on fields such as informal education (fabschools.pt) or agriculture (grouu.cc).
The later – GROUU – being the project through which he pursues his PhD at Nova University of Lisbon / University of Porto Digital Media Program.He recently (2019) graduated from Fab Academy, an intensive 6-month digital manufacturing and rapid prototyping program led by Neil Gershenfeld at MIT's Center for Bits and Atoms (CBA).
At the Higher School of Education from the Polytechnic of Lisbon, where he teaches Product and Interaction Design, he co-manages the local Fablab (Fablab Benfica), coordinates its participation in the Distributed Design Platform, and is in charge of Maker Faire Lisbon.
Lastly, as an Open Culture and Design activist, he co-founded DAR – a non-profit association – and is currently Open Design and Tech Lead at the Creative Commons Portuguese Chapter. At DAR, he was director, manager at the Fablab and ran a one hundred episodes interviews radio show/podcast about Open Culture. He is an active collaborator of the Creative Commons Global Network and an organizing committee member of the CC Global Summit since 2016.
---
DOCTORAL SCHOOL 2019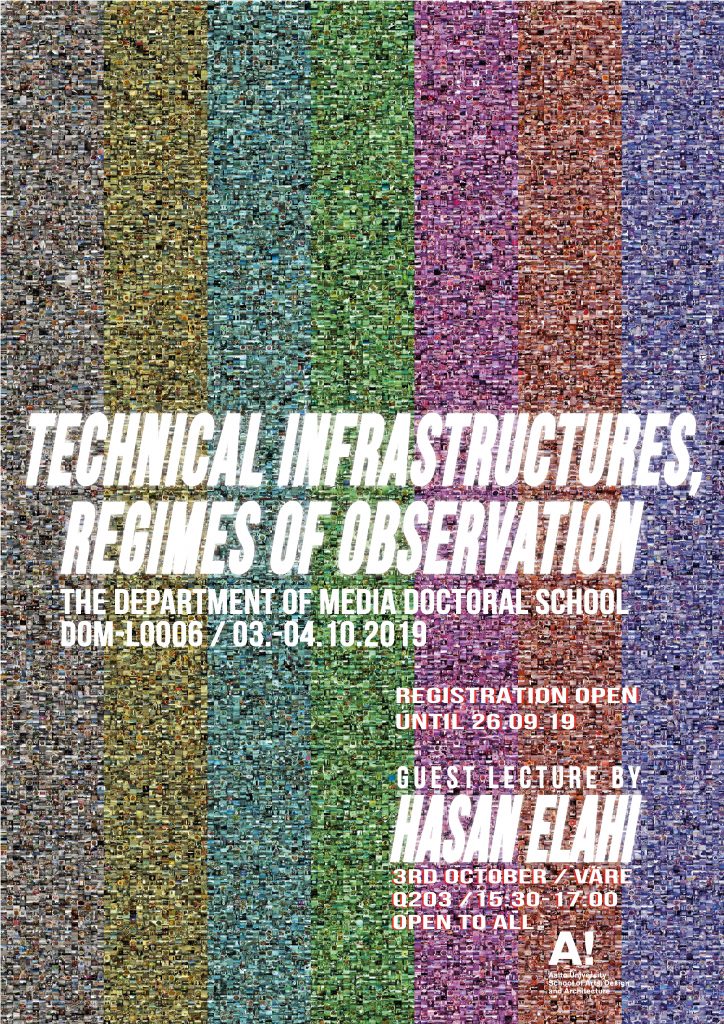 Technical infrastructures, regimes of observation

Department of Media / Doctor of Arts School 2019
During recent years there has been an intensive debate regarding the impact of digital media in the lives of citizens. Nevertheless, the discussion regarding the qualitative distinctions between the different infrastructures supporting computation devices and media formats remain mostly the purview of engineers and computer scientists. Very little is said about the impact of new cultural and social 'image environments' for example where digitization and computing play a big role. The objective of this doctoral school is, from the perspective of arts and design, to discuss and reflect on about the notion of ubicomp – or 'ubiquitous' computing that is present everywhere and all the time.
In contrast to desktop computing, ubiquitous computing is the term used since the late 1990s and early years of the millennium to describe the new forms of applications and interaction emerging as a result of 1) the increase in capacity of memory handling and computation power of micro-processors together with 2) the miniaturization of computing devices which allows for their embedding into the fabric of everyday life. Some of the questions to be discussed are:
1. What is the ubicomp paradigm? What are some of its key aspects? How does it affect our everyday life?
2. How has the shift towards ubicomp paradigm affected creative production in media, art and design practices
3. Drawing from a selected sample of ubicomp applications. What can we say about its negative as well as positive contributions?
Keywords: Big data, citizens journalism, interactive visualizations, distributed interfaces, pervasive computing, surveillance culture, social media.
 Meeting dates for the academic year 2017–2018:
27.09.18, at 16.30-19.30, Väre, room O112
Neha Sayed
Guest speaker: Roberto Pugliese
See more here.
25.10.18, at 16.30-19.30, Learning Centre, JUHO
Guest speaker: Tone Andersen
Mamdooh Afdile
Daniel Landau
See more here.
NOTE: There will also be lecture by Hörst Hortner, Director, Future Lab Ars Electronica on the 24th October, Väre building, room F101 (by the main entrance)
22.11.18, at 16.30-19.30, Learning Centre, JUHO
Marjaana Veermans (guest speaker)
Eva Durall
See more here.
NOTE: Eva Durall's Doctoral Defence, Friday 2nd November, Otakaari 1A x-entrance, lecture hall A1 (1st floor), from 12:00.
13.12.18, at 16.30-19.30, Learning Centre, JUHO
Massimo Menichinelli
Priscilla Ferronato (Illinois Informatics Institute at the University of Illinois Urbana Champaign), guest speaker
See More here.
(Christmas gathering)
(Rescheduled for May!)
24.01.19, at 16.30-19.30, Learning Centre, JUHO
Khalil Klouche
(Please note the change in date!)                                                                                                           28.02.19, at 16.30-19.30, Learning Centre, JUHO
Heidi Tikka
See more here
28.03.19, at 16.30-19.30, Learning Centre, JUHO
Andrea Mancianti
See more here
25.04.19, at 16.30-19.30, Learning Centre, JUHO
Juan Duarte
---
Meeting dates for Spring 2018:
Thursday January 11, 2018, 4pm–6pm
Guest lecture by: 
PhD François Pachet, Director of Spotify Creator Technology Research Lab
'Artificial Intelligence for music generation: the making of the album "Hello World"'
Location: Johanna / Learning Centre
See: www.francoispachet.fr
Friday January 12, 2018, 12pm–2pm
Doctoral Defence
Public examination of M.Soc.Sci. Pirkka Åman's doctoral dissertation Musical Serendipity. Designing for Contextual Music Recommendation and Discovery.
Location: Aalto University School of Arts, Design and Architecture, lecture hall 822, Hämeentie 135 C, 00560, Helsinki, FI  See here.
Thursday January 18, 2018, 4pm–6pm
Guest lecture by: 
Dr.polit Dagny Stuedahl: https://blogs.aalto.fi/mediatutkimus/2018/01/12/2398/
Friday January 19, 2018, 12pm–2pm
Doctoral Defence
Public examination of MA Sanna Marttila's doctoral dissertation Infrastructuring for Cultural Commons.
Location: Aalto University School of Business, Nokia Hall, Runeberginkatu 14-16, 00560, Helsinki, FI  See here.
Friday February 2, 2018, 10:00–12:00, Otakaari 1 X, lecture room A1
Guest lecture by: 
Yannis Rochat, University of Lausanne.
See more here.
See also: http://yro.ch
Thursday February 15, 2018, 4pm–7pm
NinFeng Zhang
Francisco Martinez
See abstracts.
Thursday March 22, 2018, 4pm–7pm
Presentations by:
Heli Rantavuo, guest lecture: Designing for People in the Age of Machine Learning
Iida Hietala: Self-Creation Through Arts Consumption and Digital Content Production
See abstracts.
Thursday April 19, 2018, 5pm–8pm note the change in time
Presentations by:
Andy Best-Dunkley
Guest Sally Davidson
Thursday May 3, 2018, 4pm–7pm
Presentations by:
Marikki Hakola
Guest speaker: Prof. Pentti Määttänen
See abstracts.
---
Past dates – Fall 2017:
Thursday September 21, 2017, 4pm–7pm
Presentations by:
Yrjö Tuunanen
Pirkka Åman
See the abstracts.
Thursday October 26, 2017, 4pm–7pm
Presentations by:
Jane Vita
Jihye Lee
See the abstracts.
Thursday November 23, 2017, 4pm–7pm
Presentations by:
Khalil Klouche
Professor Jari Saramäki, Dept. of Computer Science
About networks
See the abstracts.
NOTE CHANGE OF DATE / TIME Wednesday December 13, 2017, 3pm–5pm
Pecha Kucha session: 3+3 presenters (short pitches)
Together with Department of Media and Department of Design
Pikkujoulu
DOM Presentations by:
Khalil Klouche: Designing for Information Exploration
Yrjö Tuunanen: Narrative Transparency in Online Journalism
DOD Presentations by:
Elif Öztekin: Eco-settlements as Niche Innovations for Sustainability Transitions
---
Past dates – Spring 2017:
26.01.2017
Kata Szita (PhD. candidate at University of Gotheburg and visiting researcher):
Opponent: Jelena Rosic
Click here for the abstract.
16.02.2017
Tatu Blomqvist: Removing the frame: Documentary in virtual reality
Andrew Paterson: Autoarchaeologies of an artist-organiser
See the abstracts.
02.03.2017
Lecture by Jussi Parikka, Professor at the Winchester School of Art (University of Southampton) and author of What is Media Archeology? (Polity Press, UK) and Geology of Media (University of Minnesota Press) among others.
https://jussiparikka.net
23.03.2017 NOTE: classroom 426 (new room next to the lobby)
Jana Pejoska: Digital learning tools based on embodied experience
Sanna Marttila: Infrastructuring and Commoning for Cultural Commons
See the abstracts.
11.05.2017, classroom 426
Guest lecture by Nina Czegledy, artist, curator, educator (CAN): Art as a Catalyst.
Andrea Mancianti: Ecosystem and experience: composing and orchestrating for mixed reality immersive environments, opponent Archontis Politis.
View session: https://aalto.cloud.panopto.eu/Panopto/Pages/Viewer.aspx?id=d0cc6f2a-d3ff-4d0d-9dd3-388b61c64b6e
---
Past dates – Fall 2016:
22.09.2016
Media Lab Seminar. First meeting of the academic year. General introduction, presentation and debate. (Hung Han Chen)
20.10.2016
Media Lab Seminar. Presentation and debate. (Mamdooh Afdile)
27 October, 2016
Show me the Money! The New Economy of Visual Artists in the Global Village – A one-day seminar at Korjaamo organized by Kuvasto, Grafia, and Aalto University including presentations, workshops and a debate with key players from local and international contexts.
SEE MORE HERE.
1–2 November, 2016
Convergence of Artistic Media – A conference organized by University of Helsinki, Aalto University, University of Tampere and University of Arts Helsinki. To be held at the University of Helsinki.
Prospective plenary speakers of the conference are Irina Rajewsky (Berlin), Jason Gaiger (Ruskin School of Arts, Oxford), Luis Bruni (University of Aalborg), John Richardson (University of Turku). A peer-reviewed publication based on a selection of the articles presented is planned.