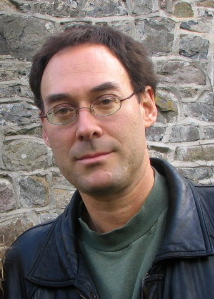 Associate Professor of Music Todd Winkler will give a lecture of his work on Thursday November 3 in Aalto University School of Art and Design. The lecture will take place 15:00-17:00 in lecture room 857 (8th floor).
Winkler is a composer and multimedia artist on the faculty at Brown University, where he is Co-Director of Multimedia and Electronic Music Experiments (MEME).
Todd Winkler's work explores ways in which human actions can affect sound and images produced by computers in multimedia dance productions, interactive video installations, and concert pieces for computers and instruments. He is the author of Composing Interactive Music, a book and CD-ROM about the theory and technology of interactive music and performance. His recent work uses motion sensing devices to allow dancers creative input into computer music and digital video systems. (Sources: web sites of the Brown University and Todd Winkler )

Todd Winkler will also be the opponent in Juhani Räisänen's public dissertation defence on Friday November 4, 2011, 12:00 in School of Art and Design.
More information on the Brown University web site:
http://www.brown.edu/Departments/Music/people/facultypage.php?id=10320