29th of October 2015 at Aalto ARTS Books new bookstore Hämeentie 135 A
Seliger, Marja &  Hahn, Young-ae: Thesis Design. Research Meets Practice in Art and Design Master's Theses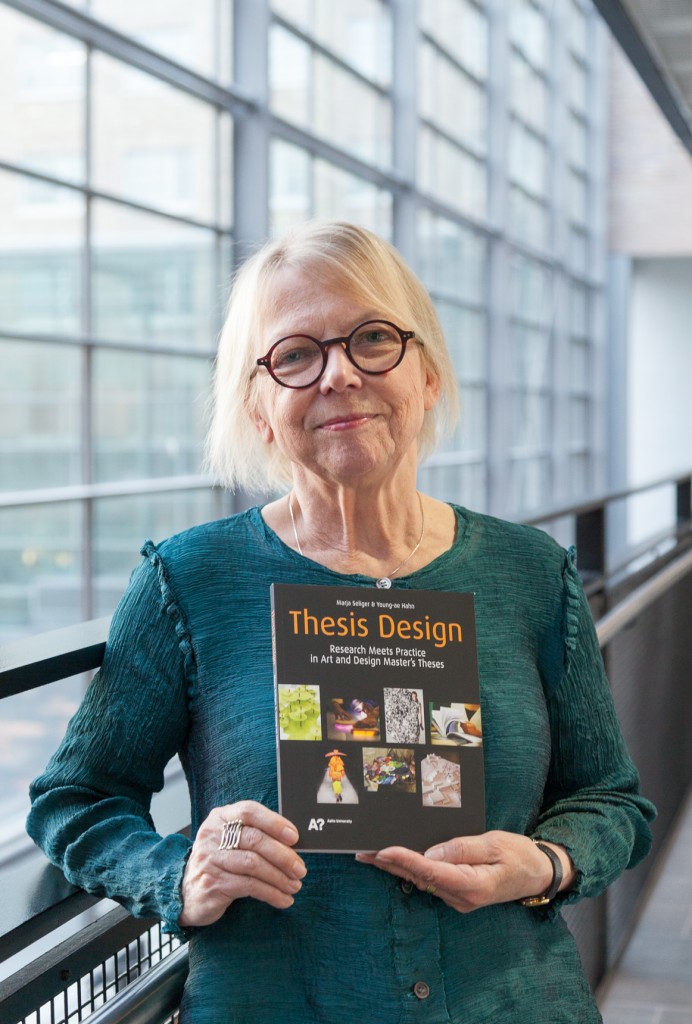 Professor Marja Seliger
The aim of a Master's thesis is to demonstrate a candidate's proficiency, knowledge and skills learned in the field of study. In art and design universities the skills have traditionally meant design expertise, artistic excellence and uniqueness demonstrated through an artwork or a design product. Today also research skills are required and an ability to verbalize and conceptualize design processes and artistic outcomes, their societal and art-philosophical connections.
This book exemplifies three types of Master's theses – theoretical, artistic and production-based theses – and their various epistemologies, strategies of inquiry and methodologies. The categories are based on a literature review and a survey of recently published Master's theses at the Aalto University School of Arts, Design and Architecture.
The book is aimed especially for Master's students to help them in designing and defining a thesis topic and a research approach in the fields of art, design and architecture to help them defining a thesis topic and selecting the research approach. The publication offers examples of how research meets art and design practices in Master's education, promoting new approaches to design fields and research.
Thesis Design in Aalto ARTS Books:  https://shop.aalto.fi/p/831-thesis-design/
Photographs (c) Helinä Kuusela