"Where has it gone?" – Elements of the new MyCourses user interface
As the summer of 2023 is fading further away from our minds, and we return to digital tools, like MyCourses, to continue our teaching tasks, you might feel distracted and confused this time. Has the holiday done its job or has things actually changed?
This time it is, at least, the latter. After the June update the MyCourses user interface has changed here and there a bit. Here are the most essential elements explained. There are also some functions, that get many "where has it gone?" questions about. Let's get those covered, too.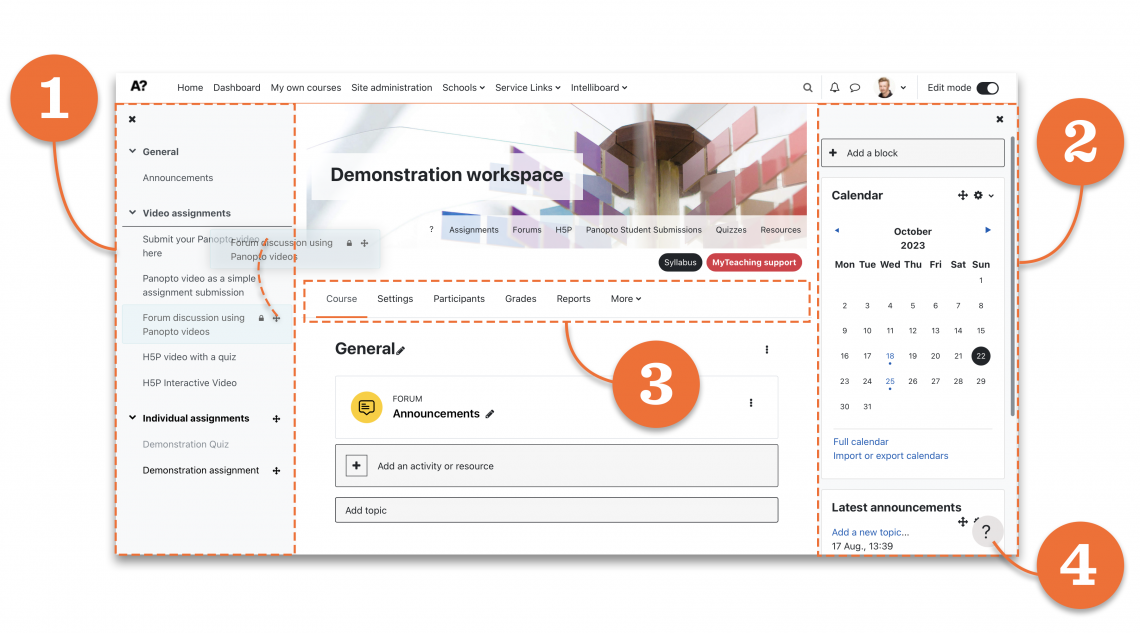 The Course Index, lists all course content like topics (previous sections), activities, and resources. Here, you can also easily arrange the content just by dragging them around in any order you wish. As a bonus, it indicates with simple colored icons to the participants if there are deadlines or tasks to meet and activities done or -err- failed.

The Block Drawer. If you are in a course workspace, the right-hand side block drawer shows block content, which the teacher has chosen to use for the course, like Panopto or Microsoft Teams block, etc.

The Course Menu. This context-dependent menu collects most course-related functions as a handy one-row menu. If you are on the topic level, it will show the course-level menu; if you are on the activity or resource level, the menu relates to that activity or resource.
This menu includes many of those "Where has it gone?" items. One is the ex-import/export function, which you use to copy existing elements from the old workspaces to new ones. Today, it is called the Course reuse, which can be found under the More -menu item. See that Grades menu item? If you miss the gradebook setup function, look no further than the grader report dropdown menu that collects all grading-related things together. What about groups and groupings? Those are under the Participants menu. A bit hidden maybe, but quite logical, too.

Did you skip the "What's new" tour? No worries. Just click the question mark icon to retake it.
Where has it gone?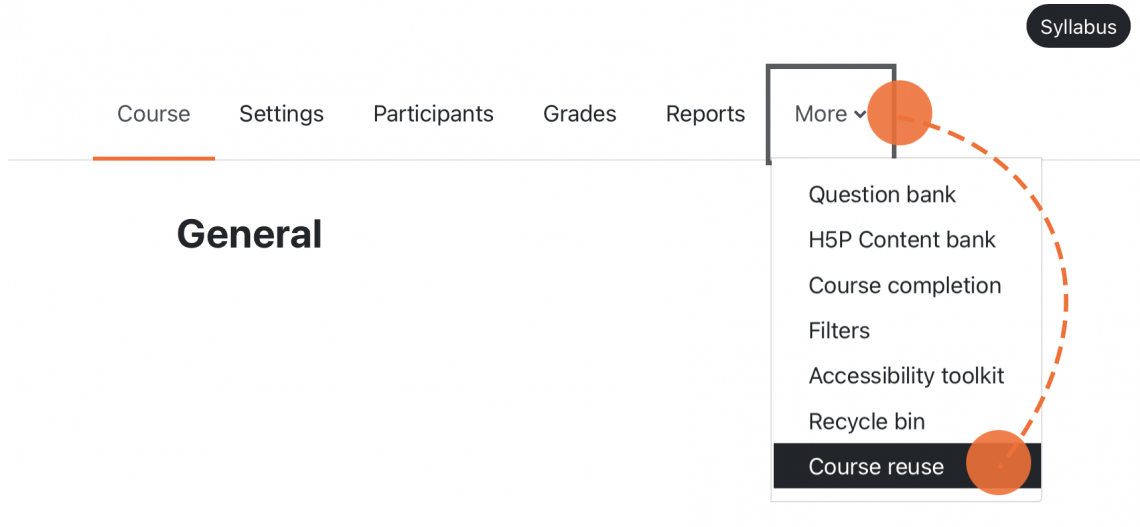 Course reuse
Previous "Import" is now "Course reuse".
Import content from your old MyCourses workspaces to the new ones.
Groups and groupings
Most participant related things are now under the "Participants" menu. Just click open the dropdown menu to find all the goodies like groups, groupings, enrolment methods, etc.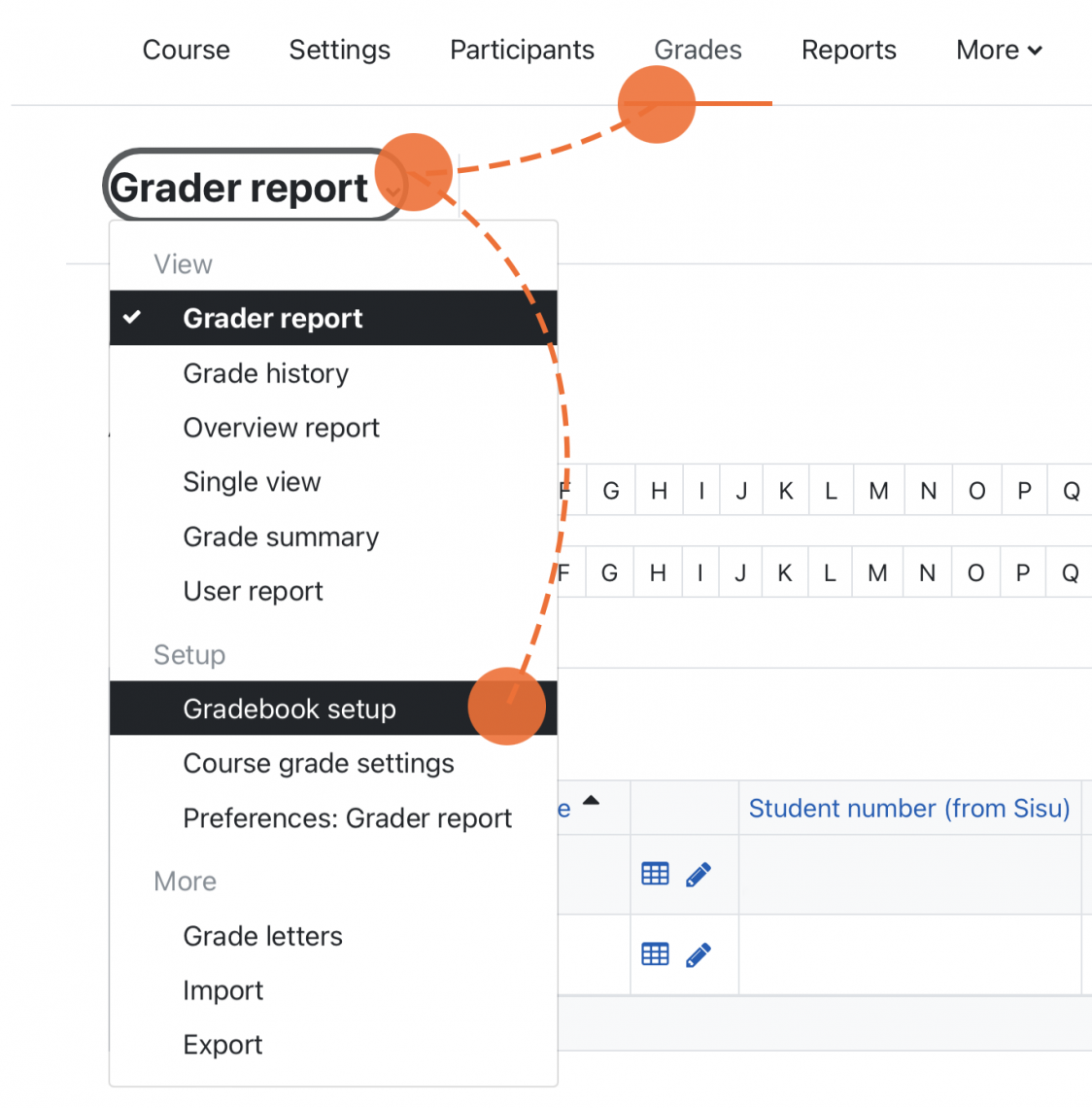 Gradebook setup
Looking for gradebook setup? Click open the "Grader report" dropdown menu to find most grading related functions.
---